Important Update
The Medway Public Library is currently closed, but we're happy to provide outside pickup of books, audiobooks, CDs and DVDs!
You may request items online through the catalog, by emailing medway@minlib.net or by calling 508-533-3218. When you have an item "Ready for Pickup", either call the library to schedule a specific time to get it, or click the link below.
Reach out to us between 10 am - 7 pm Monday - Thursday, or Friday from 10 am - 2 pm.
If you have an item ready for pickup, follow this link to schedule a time to get it.
---
Just contact the library via email to medway@minlib.net or phone at 508-533-3218. And don't forget, all of our magazines can be checked out too - even the most recent issues!
---
Outdoor Computer Use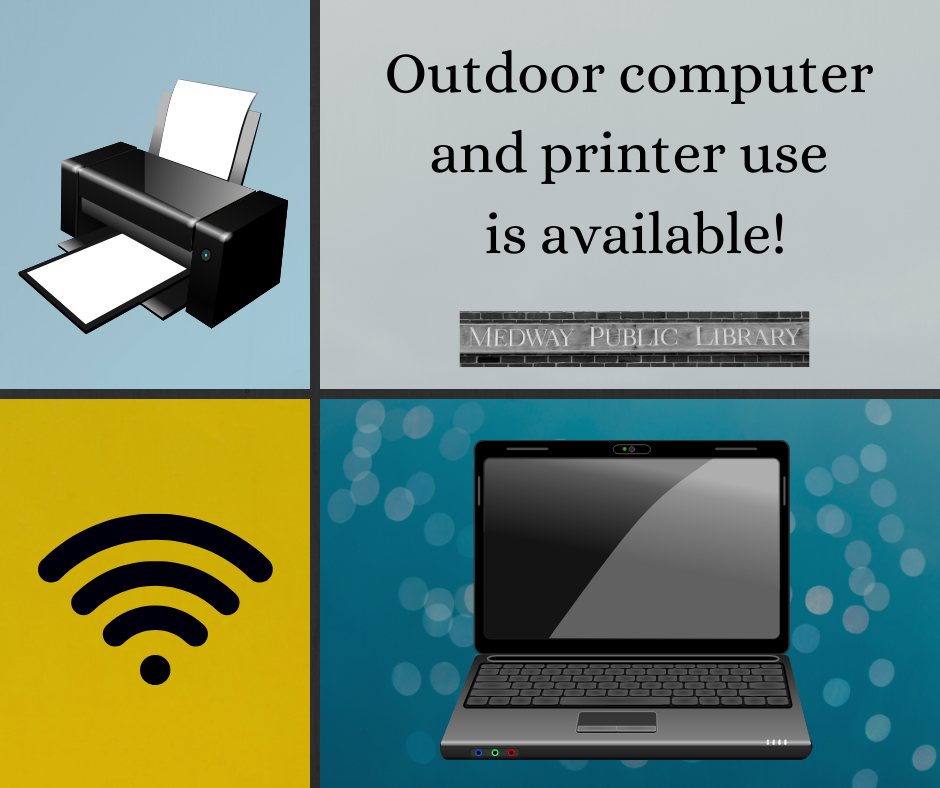 click the image for more information