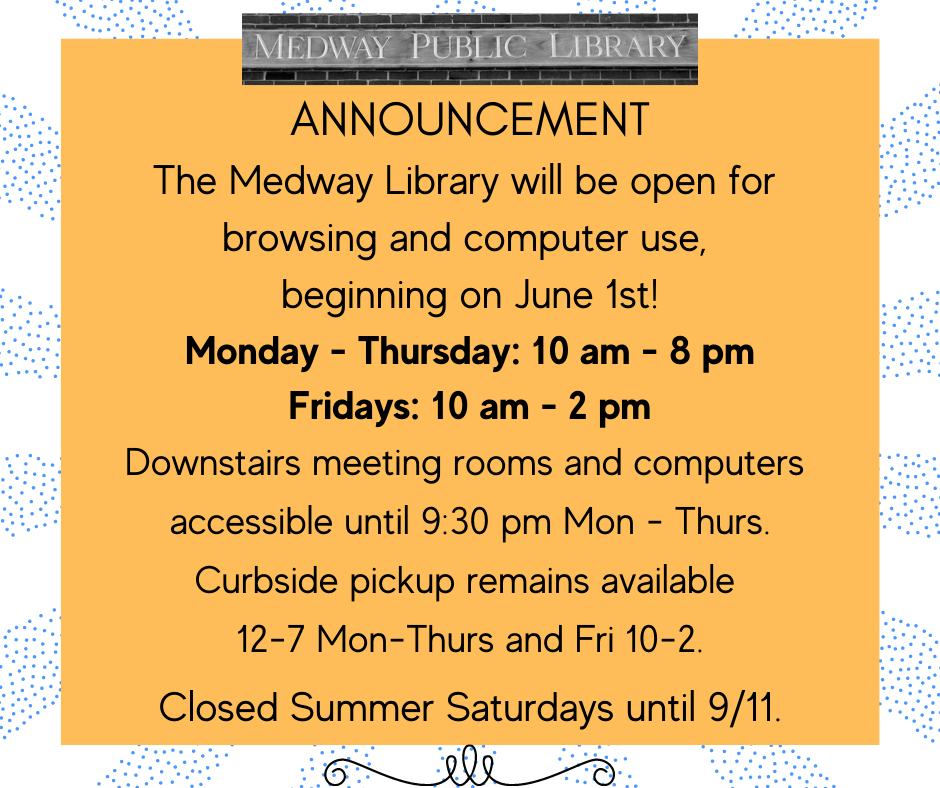 ---
Curbside Pickup Service
We're happy to continue providing outside pickup of books, audiobooks, CDs and DVDs!
You may request items online through the catalog, by emailing medway@minlib.net or by calling 508-533-3218. When you have an item "Ready for Pickup", either call the library to schedule a specific time to get it, or click the link below.
Reach out to us between 10 am - 8 pm Monday - Thursday, or Friday from 10 am - 2 pm.
Click this link to schedule a pickup.
---
Makerspace
click the image for more information
The Balloon Launched on June 7th at 10:30am.
The Weather Balloon 2 got stuck in a tree but they were able to retrieve it!
Check out the Makespace page for more information and a link to Max's presentation.