We invite anyone who is interested in the selection of the month to join our lively discussion.
Contact Lorie for more information: lbrownell@minlib.net
---
The OH SHOOT! Group is on vacation for July. Next meeting will be Thursday August 3
Snap a memorable shot from your summer adventures and share it with us at the August meeting.
Think neon signs, farmers market, diners, road signs.... the list is endless.
***We aim for new photographs that you take specifically for this challenge***
The OH SHOOT! Photography Group is a monthly forum for people who enjoy photography and want to chanllenge their photography skills through mutual exchange of knowledge and experience.
Group meets in the Medway Library Cole Room at 7pm the first Thursday of every month unless otherwise stated
Contact Lorie at lbrownell@minlib.net for more info
---
Unicorn Club June 13 at 4:30
Kids, tweens, and teens are welcomed to Unicorn Club. There will be relaxing unicorn crafts. There will be snacks. There will be kindness. Bring your unicorn friends and we will have a lovely time.
Register through the calendar (walk-ins are welcome)!
---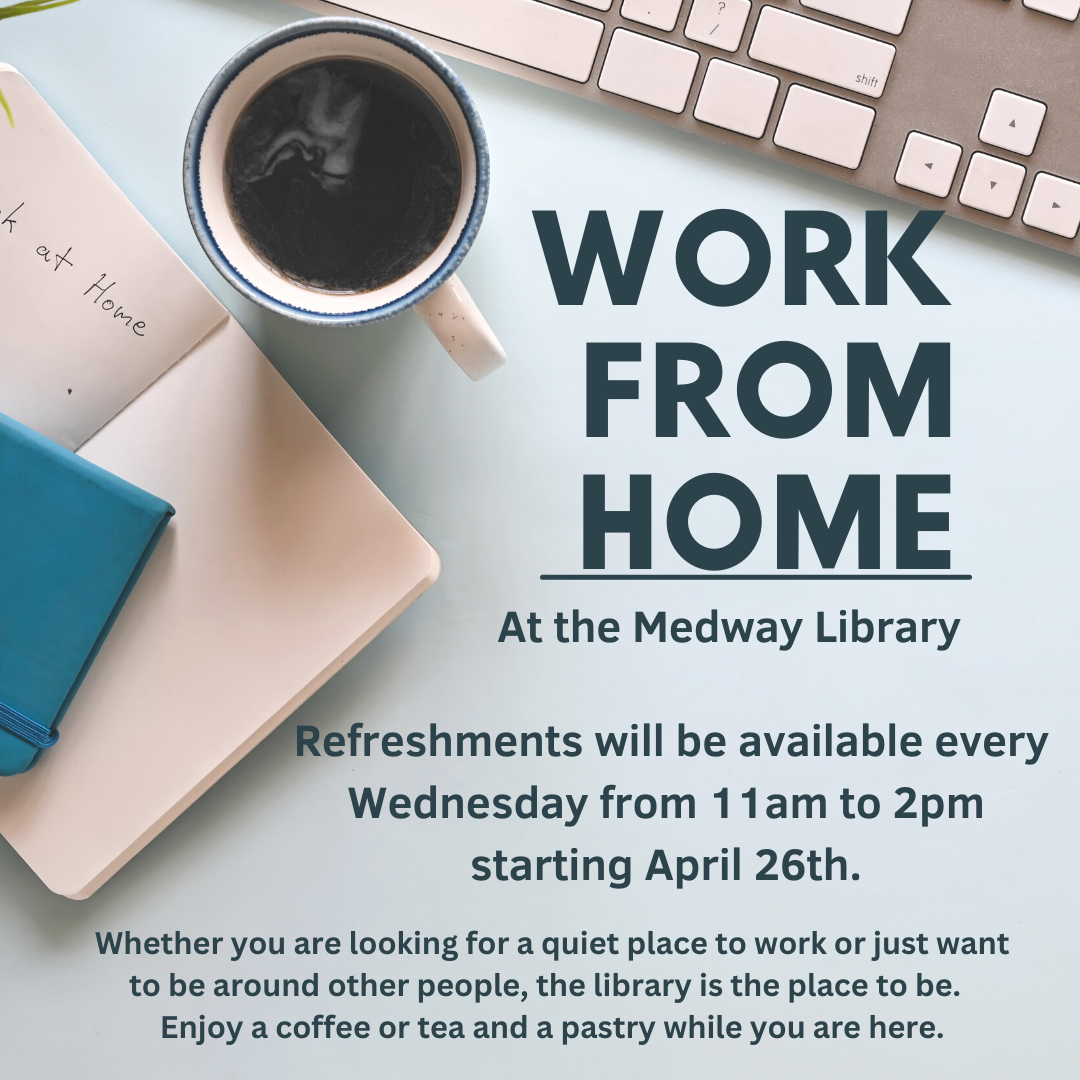 If you need a change of scenery for a few hours, why not spend it working from the library.
We have WIFI, quiet rooms and other work spaces throughout the library.
Refreshments will be served from 11am until 2pm.
---
Pride Gayming Night June 27
Finish out Pride Month with a little bit of wholesome gaming. MarioKart tournament? Cooperative Super Mario Bros.? Maybe a little Jackbox? LGBTQ+ teens/tweens and allies welcome to this drop-in program. This is a collaborative program with Medfield Library and will be offered from 6-8 PM there as well!