Children's Programs
Downloadable August 2022 calendar
Please see our Eventkeeper listings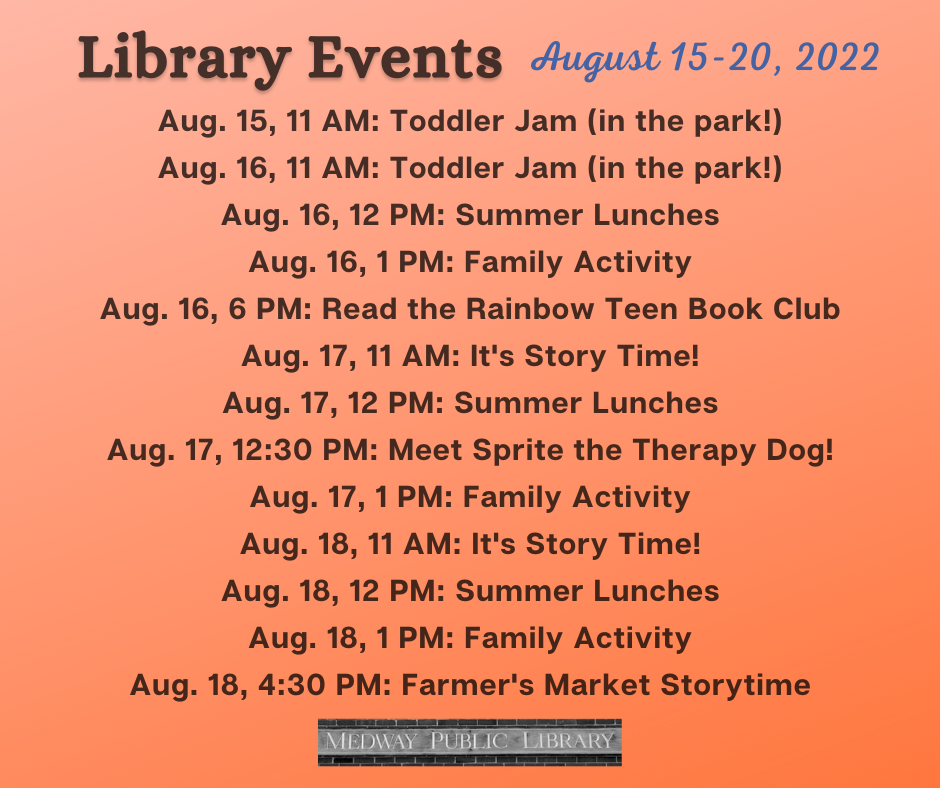 ---
Toddler Jam!!!
We're excited to welcome back Miss Amy for Toddler Jam!
This event will be located in Cassidy Fields between Fields 1 and 2 (past the Snack Shack).
**Parking is off 13 Winthrop St**
This event will be held rain or shine! In inclement weather, Miss Amy will be under the pavilion in Choate Park.
---