We will work on projects that incorporate an Arduino controller board and other electronic components. As part of the class, the children are taught the basic concepts of C/C++ programming and electronics required to operate an Arduino board and to build / design robotic projects.
The goal of this session is to introduce the children to the basic concepts of engineering and computer science and to determine whether or not this is something they would be interested in pursuing again in the next session. The second session, starting in January, will allow students to work on designing a robotic vehicle.
Open to students 12 - 17 years of age.
Registration is required.
https://bit.ly/ArduinoCodingRoboticsSession1
---
Upcoming STEAM Session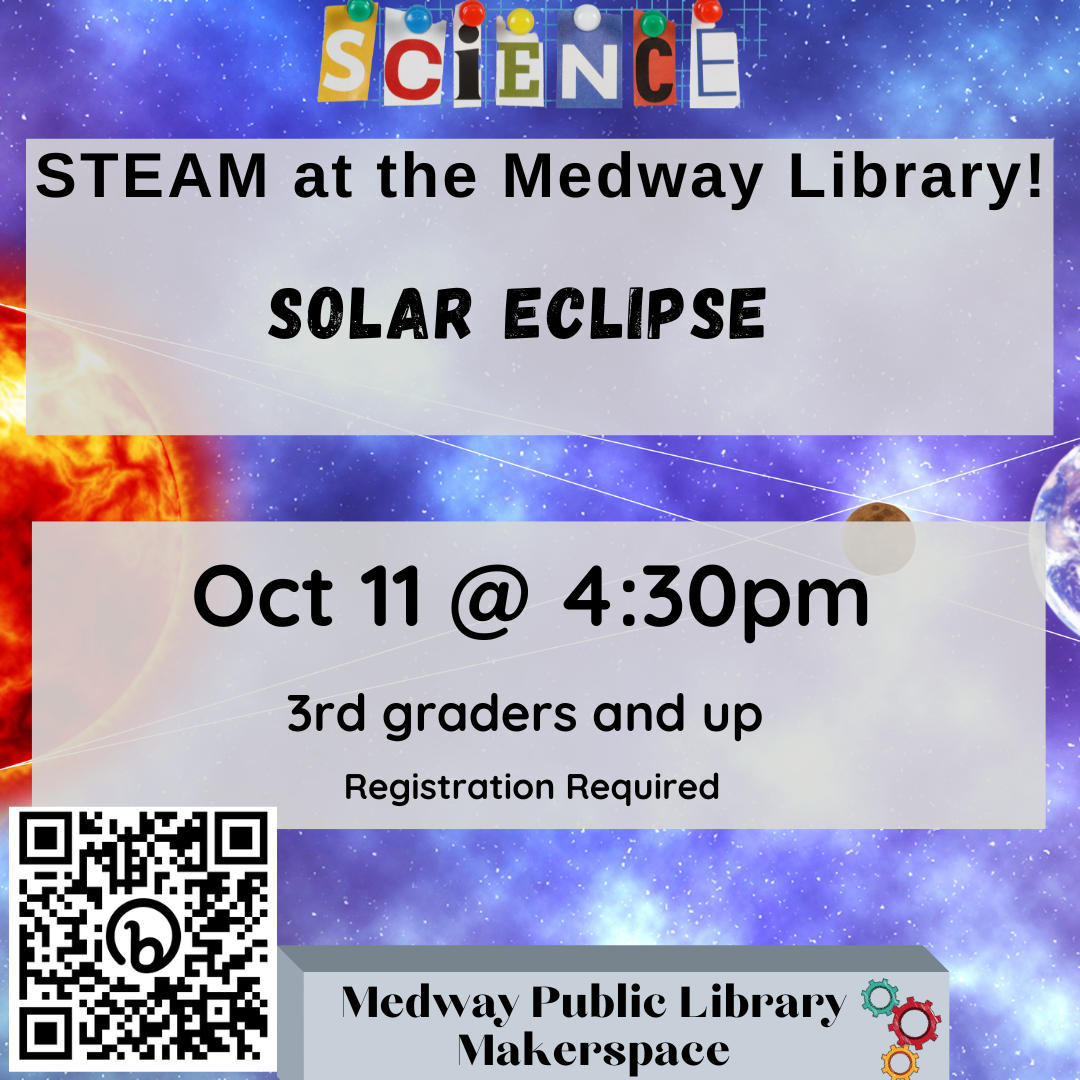 3rd Graders and up are invited to join us at the Library to explore science, math & art in a fun way.
Solar Eclipse
As part of our solar eclipse series, this month we will be learning about solar eclipses for the upcoming eclipses on Oct 14, 2023 & April 8, 2024.
Held in the Makerspace of the Medway Library
Registration is required.
Register here for September 27 session: https://bit.ly/STEAM_101123
---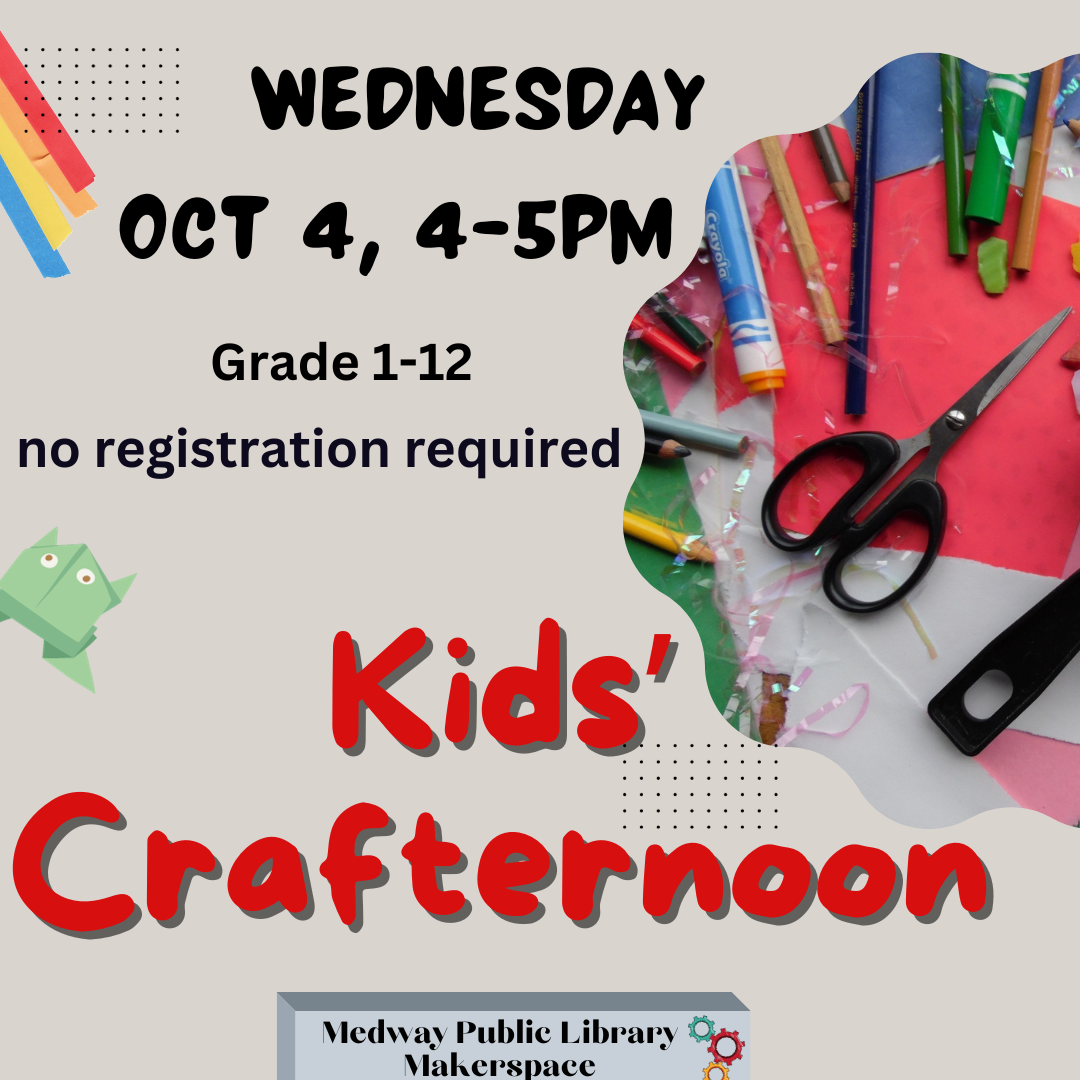 Stop by the Makerspace for an hour of crafting. Each month we will have a fun craft project to create.
Kids' Crafternoon will be held on the first Wednesday of each month in the Makerspace
This is a drop-in program.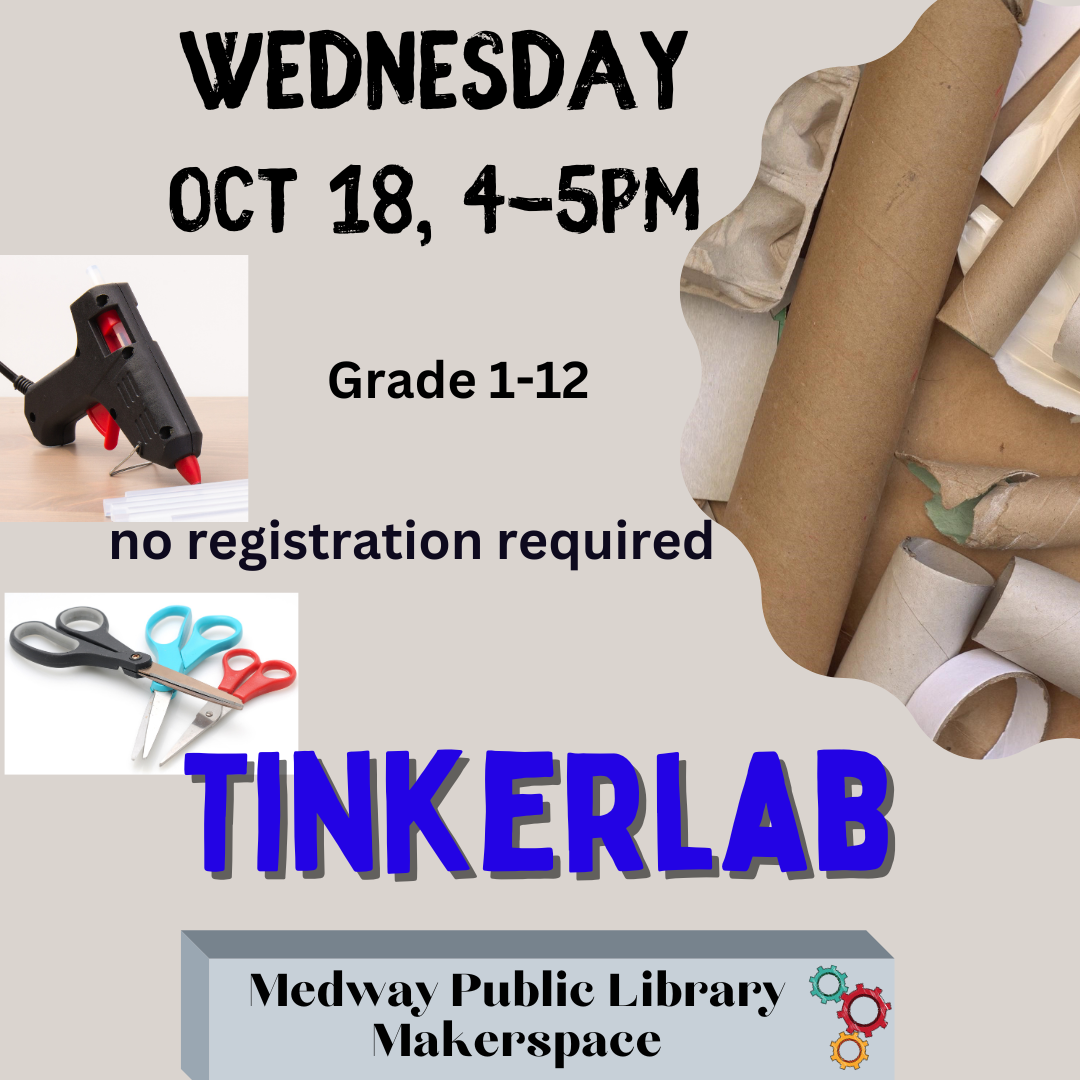 Stop by the Makerspace and spend an hour of planning and building awesome creations using our craft supplies.
This is a drop-in program for grade 1-12
Tinkerlab will be held once a month on a Wednesday. Tinkerlab will be held 10/18, 11/8 & 12/13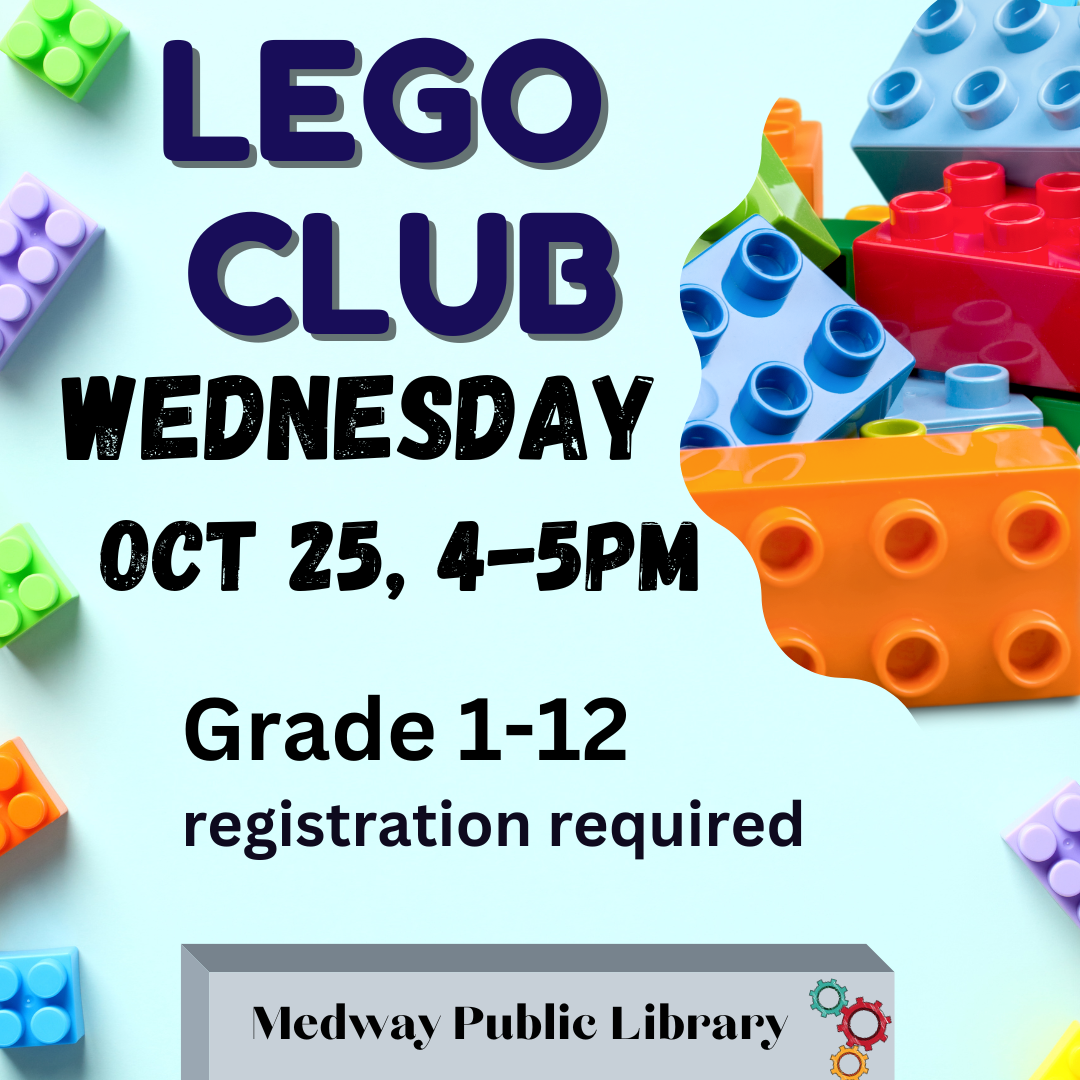 1st graders and up are welcome to build Lego creations which will be displayed in the library.
Held in the Cole room at the Medway Library.
Registration required.
---