Welcome to the Children's Department Online
Questions? Comments? Write to asnowden@minlib.net.
May 2021: We know what year it is! (If you were wondering why the last update was April 2020, it's fixed now.) We're open for limited browsing (Thursdays 4-8 and Fridays 10-2) and are keeping programming virtual for now. Please see our programming page for current offerings.
April 2021: We're still closed to the public, but curbside pickup is available. Browsing will be available starting the week of April 12th! Meanwhile, let us know if you'd like a personalized book bundle. We'd be happy to put one together for you.
---
StoryWalking!
April 2021:
Our StoryWalk was up briefly but was again vandalized. We'll regroup again and hope you will soon be able to share a lovely book and a walk with your family.
12/1/20
Our StoryWalk check this morning was disheartening. We expected wind damage, but instead we found that sometime during the past couple days, the entire StoryWalk--except for the very first sign--was down. We will regroup and see what can be salvaged. To paraphrase the book we had up, you matter.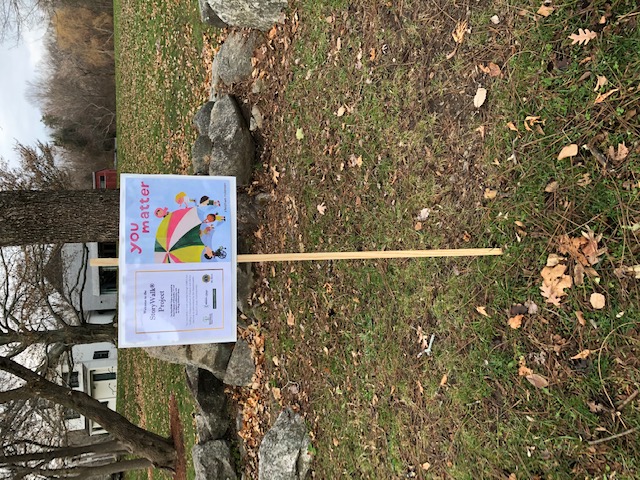 11/17/20: Our first StoryWalk went up at Choate Park around the pond this past weekend. Then there was a giant windstorm! On Monday, members of the Medway Lions Club, Julie Harrington from Parks and Recreation, and Ms. Diane and Ms. Audrey (hi) from the library visited Choate Park to repair wind damage. A few signs came off the posts, and one whole post came out of the ground. The post needed a little more help to get seated properly, but we fixed the signs with no trouble. Today I went over with some volunteer StoryWalkers to see how things were holding up. Everything was in good shape.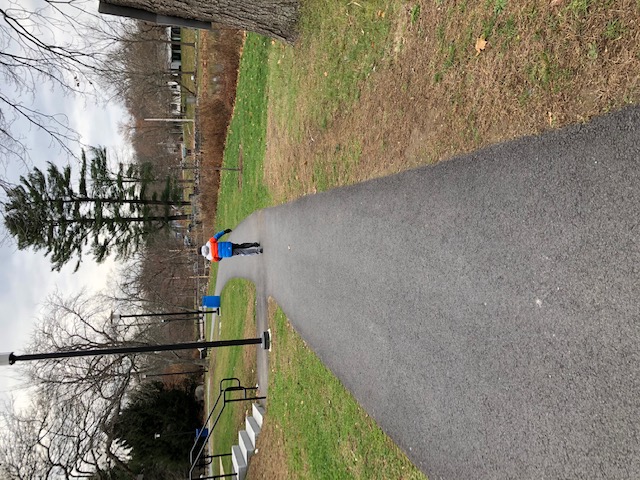 So far so good! We have never put together a StoryWalk before, and Ms. Diane and I learned a lot while getting the signs ready for placement. We are looking forward to the next one! But we hope this one lasts for a few months. If you get to StoryWalk, drop us a line at medway@minlib.net and let us know how you liked it.
---