Medway Library Makerspace
Come in and discover what's here...
- 3D Printer
- Large Format Printer
- Slide/Negative/Photo digital image converter
- 8mm/Super 8 film converter
- VHS to DVD converter
- DVD/CD Duplicator
- DVD/CD Buffer
- Epson Scanner
- Thermal Laminator
- Green Screen
- Sewing Machines
- Bulky Knitting Machine
- Soldering Iron
- Silhouette Cameo 3
Vinyl/Paper Cutter
- Fabrics and other Craft Items
- Pom Pom makers

Special weekly walk-in 3D Printer Certification Sessions:
check back later for new dates

Bulky Knitting Machine Certification Sessions:
check back later for new dates

Stop by the room when the Makerspace Coordinator is on duty to be certified on the 3D printer, sewing machines & soldering iron (unless workshop is in progress)
Please contact the library for available hours or email dbusa@minlib.net.
---
Makerspace Facebook Page
Check out the newly created Medway Library Makerspace Facebook Page!

click on the above button to access page
---
Easy at Home Crafts
Courtesy of the Makerspace
Marble Runs (don't be fooled by the website's name, girls will enjoy this too!)
https://frugalfun4boys.com/paper-plate-marble-track/
Try it with recyclables like paper towel rolls, cereal boxes or anything else you can think of.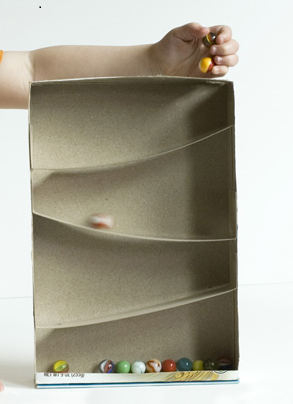 shadow puppets
https://etc.usf.edu/clipart/galleries/266-hand-shadow-puppetry
Let us know how many you were able to do...
Origami Creations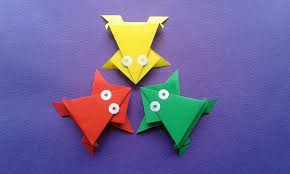 All you need is some paper, markers, colored pencils or crayons.
For added pizzazz, decorate your paper before or after folding
Project links
https://web-japan.org/kidsweb/virtual/origami2/exploring01.html

Quick links to some fun creations:
Origami Balloon
https://web-japan.org/kidsweb/virtual/origami2/exploring01_04.html
Box
https://web-japan.org/kidsweb/virtual/origami2/exploring01_05.html
Jumping Frog
https://web-japan.org/kidsweb/virtual/origami2/exploring01_06.html
Paperdolls
https://www.diynetwork.com/how-to/make-and-decorate/crafts/how-to-make-paper- dolls-with-downloadable-patterns
---