Teen Book Club
This club next meets:
Oct. 21 (Weds.) at 4 PM on Discord.
Event listing: http://bit.ly/spnbye
This month's title: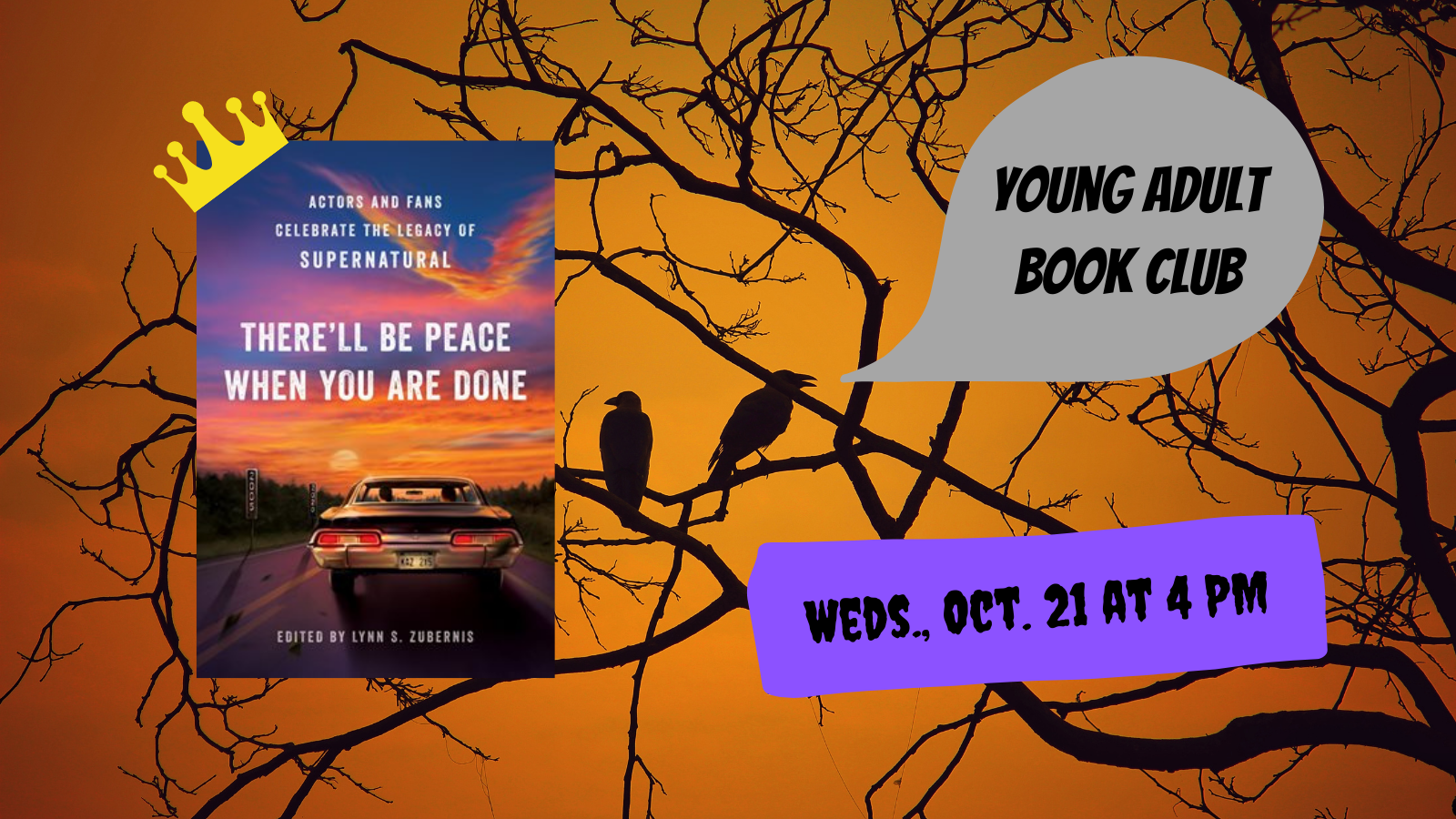 Get it on Hoopla right now! https://www.hoopladigital.com/title/13311270
Teen book club is for...teens. It meets once a month on Discord and lasts half an hour to an hour. To join in, send a message to asnowden@minlib.net with your Discord username. Bring snacks.
---